Gravity 2.0 Safety Shoe
|
‣ Universal Fit with a Wide Toe-Cap
‣ ASTM Certified and OSHA Compliant
‣ Impact & Compression Resistant Steel-Toe
‣ Slip-Resisting (Dry & Wet surfaces)
‣ Oil & Chemical Resistant
‣ Breathable Friction-Resistant Lining
‣ Antimicrobial Insole
‣ Lightweight Design
‣ Made for Women by Women
Go with a 1/2 size larger (this model runs small)
Available Electrostatic Dissipative feature on Gravity ESD
---
We've redesigned our original stylish steel-toe shoes that established a new safety footwear segment for professional women. An ASTM certified and OSHA compliant shoe never looked this beautiful.

Gravity 2.0 features a wide toe-cap and breathable friction-resistant lining for a comfortable universal fit that will accommodate most feet. This shoe has a timeless design that's hand-crafted using full-grain, durable, LWG-certified leather. Walk confidently wherever you go in safety shoes that balance safety with ergonomics and style!
If you need the static dissipative feature, take a look at our Gravity ESD model. If you're looking for a high-ankle model, check-out our Omega EH model.
ASTM F2413-18 Certified

OSHA Compliant

Impact & Compression Resistant

(I/75 C/75 Steel-Toe)

Slip Resisting Outsole

(Dry and Wet Surfaces)

Oil & Chemical Resistant

(ASTM D471)

Lightweight

Design

Breathable Mesh Lining

With Antimicrobial Insole

Heel Height ~2"

OSHA, ASTM, CSA Compliant

LWG Certified

Full-Grain Leather

Handcrafted In

North America
SIZE GUIDE
Please refer to our official size guide to help place your order. All Xena safety shoes feature a universal fit that comfortably accommodates most women who have slender, regular, and even wide feet. Short-form summary of the guide is also listed below:
• Gravity Models run a 1/2 size small. We recommend ordering this safety shoe a 1/2 size larger than what you normally wear
• Omega Models run true-to-size. Please order your correct size, but if you're in between sizes we recommend getting the larger one
SHIPPING OPTIONS
• Free (3-8 business days)
• Express (2-5 business days)
• 2-Day (2 business days)
• Overnight (1 business day)
• International (varies by country)
We ship all orders Monday-Friday between 7am-3pm CST. Placing an order after 3pm CST may push your shipment to the next business day.
BREAKING-IN YOUR LEATHER
The beautiful full-grain leather of your new Xenas can take 3-5 days to break-in as the footbed settles, the leather stretches, and the shoe-padding takes on the shape of your foot. Please 🙏 wear your new shoes at home and avoid wearing them outside or at work until you're certain that the size and fit work well for you. We cannot accept worn shoes but if you need help with an exchange, we would LOVE to help you right away via our Exchange and Return Portal!
EXCHANGES & RETURNS
We believe in providing you with the best customer service which includes worry-free exchanges and returns. Please make sure to initially only wear your Xenas at home to help to make sure they don't show signs of wear. Unfortunately, our small team cannot salvage used booties with scuffs or dirty outsoles 😔. To initiate your exchange or return please navigate to our Exchange and Return Portal and we'll help you right away! If you run into any questions or difficulties, please email us at support@xenaworkwear.com.
SELF-CARE TIPS
• Wipe your shoes with a damp cloth to remove any dirt and sediment
• Apply a neutral shoe cream to maintain the luster and shine of the beautiful Liverpool leather
• Proper shoe cream can also waterproof your beautiful shoes and protect the leather from prolonged exposure to moisture, here's our favorite
XENA SHOE-CARE SERVICE
Your shoes are built to last and we can help to restore the stylish appearance of even heavily worn Xenas by taking them to our fountain of youth. We've partnered with a professional U.S. cobbler to give you access to our Xena Shoe-Care Service
Customer Reviews
Write a Review
Ask a Question
PS
05/20/2020
Prasha S.
United States
05/20/2020
Chrys P.
United States
Raymond Corporation
I would like to say the shoes are great. They have the soft leather that I was looking for and are made of high quality. Unfortunately, I couldn't get the Gravity 2.0 shoe, I ended up with the Omegas. It wasn't because of the shoe, it's my feet. I have very sensitive feet, and the Omegas just fit my feet better. If I could give the customer team 10 stars, I would. Thank you for your patience with me!
05/12/2020
Alexis M.
United States
Incora
These shoes are exactly what I have been looking for over the past ten years! I had difficulty finding tasteful industrial shoes to pair with professional outfits, especially in a Women's size 12. Not only do these shoes have style, but they outperform on aesthetics, comfort, and construction. Xena's remarkable values and customer team tops off the purchase of these essentials. The only drawback is that I can't decide what style to order next!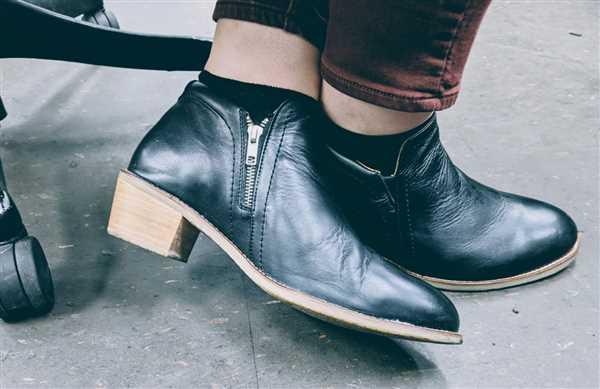 05/10/2020
Hannah L.
United States
Department of Defense
I absolutely love these work boots. I could not be happier that I found Xena. The boots, packing, and their customer team is remarkable. I would recommend them to everyone needing safety boots!
05/04/2020
Aubrey M.
United States
ResourceMFG
Great bootie!! I hesitated for a month on whether or not to buy them. I shouldn't have! The design is truly well thought out, they meet all the safety requirements of the automotive industry. And they are on trend with fashion so I feel more confident in my appearance and style. Thank you Xena Workwear for creating a cute, functional safety shoe that is actually designed for women.
05/03/2020
Linda S.
United States
Emerson Commercial & Residential
Absolutely beautiful shoes, I got so many compliments on them and perhaps the best compliment of all 3 people told me I needed to change into steel toes! As a female engineer I often feel like I either look like I'm playing dress up in my dad's clothes or like a high school boy. I can seriously up my wardrobe on the floor with these shoes. Very comfortable I do 20,000+ steps a day on the floor and don't have any issues with comfort. Cannot recommend enough!